The Space Shines Bright at HostMilano 2023 - A Recap of Our Innovative Products
Oct 17,2023 | The Space
At The Space, innovation and excellence are at the core of everything we do. We are thrilled to share our incredible experience at HostMilano 2023, one of the most prestigious exhibitions in the catering and hospitality sector. From October 13 to 17, 2023, we showcased our pioneering products to the international market, leaving a lasting impression and even bringing home the Smart Label Prize. Let's take a closer look at our remarkable journey.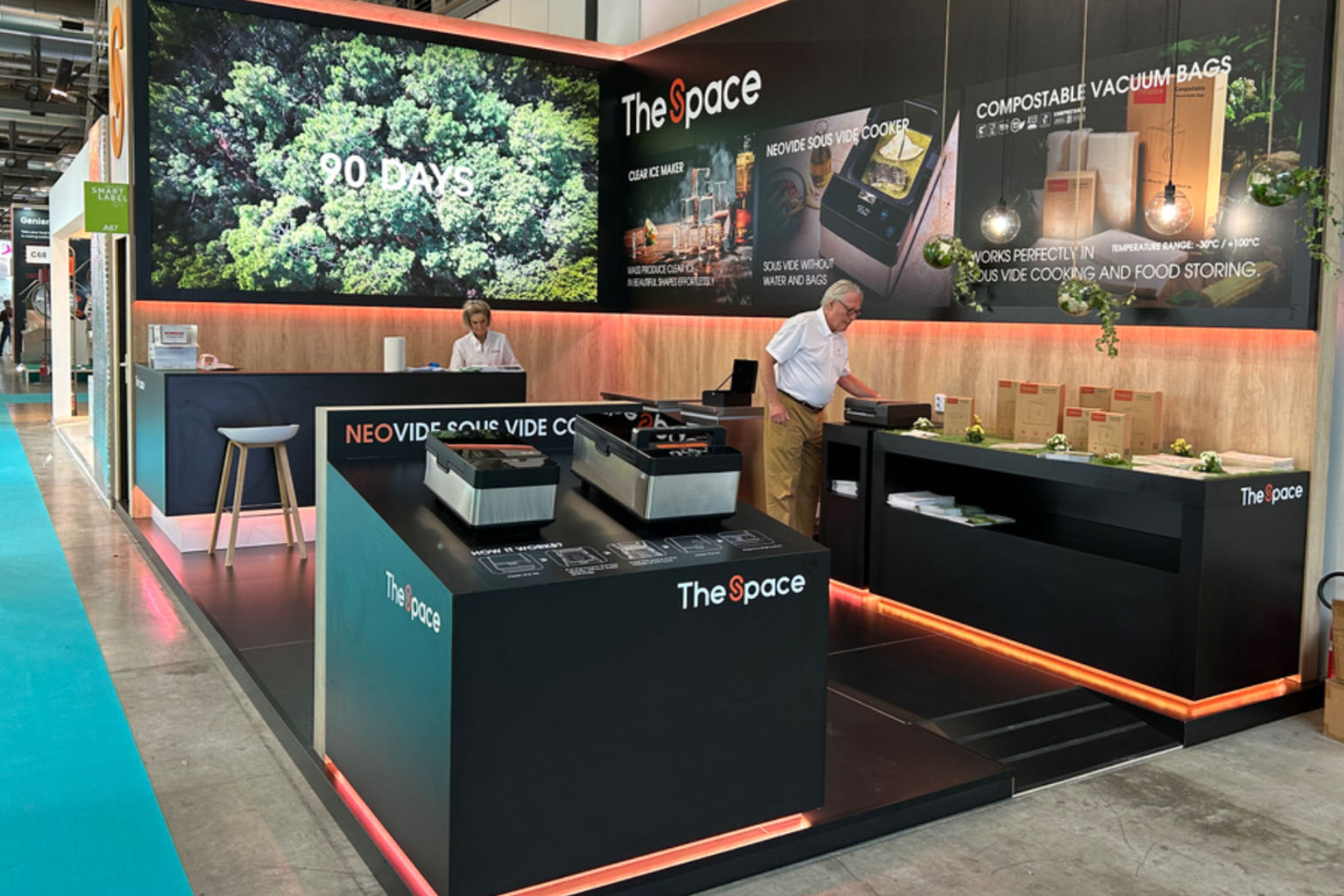 HostMilano 2023: Where Innovation Meets Hospitality
HostMilano, renowned for bringing together industry leaders and innovators, provided the perfect stage for The Space to display our cutting-edge products. With a focus on the catering and hospitality sector, this exhibition was the ideal platform for introducing our innovations to professionals and enthusiasts from around the globe.
Our Star Products: Neovide, Compostable Sealer Bags, and Clear Ice Makers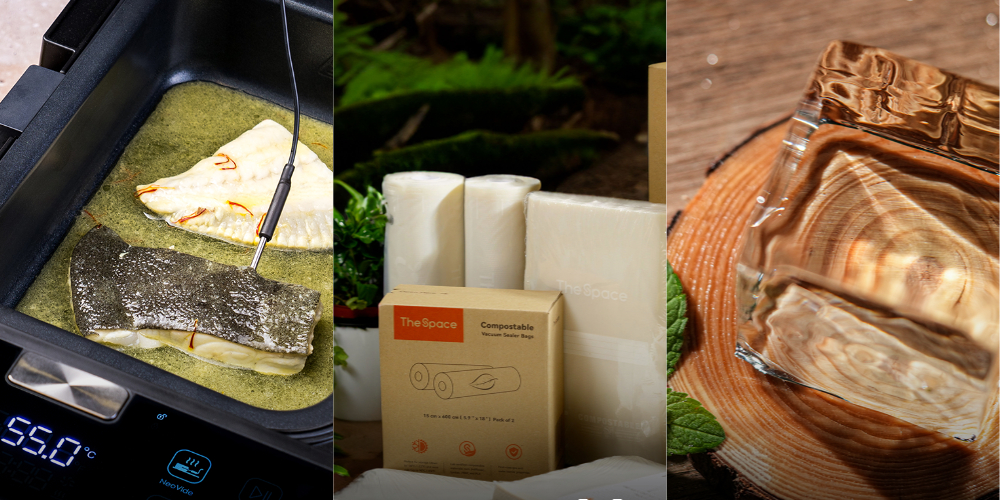 Neovide: Revolutionizing Sous Vide Cooking
Our star product, Neovide, stole the spotlight at HostMilano. As a waterless and bagless sous vide cooker, it redefines precision cooking. Neovide's cutting-edge technology ensures consistent and delectable results, making it an invaluable addition to any professional kitchen or home. Its eco-friendly feature also aligns with the sustainability trends sweeping the industry.
Sustainability is a top priority for The Space, and our compostable vacuum sealer bags demonstrate our commitment to the environment. These bags not only maintain the freshness of your food but also decompose without any harmful residue, reducing plastic waste in the environment. These bags attracted and resonated with the eco-conscious audience at the show.
Bartenders and mixologists were thrilled with our clear ice makers designed specifically for bars. The clarity and purity of the ice cubes enhance the presentation and taste of cocktails, delighting patrons and bartenders alike. The Space's clear ice makers represent a significant advancement in the art of mixology.
The Smart Label Prize: A Symbol of Innovation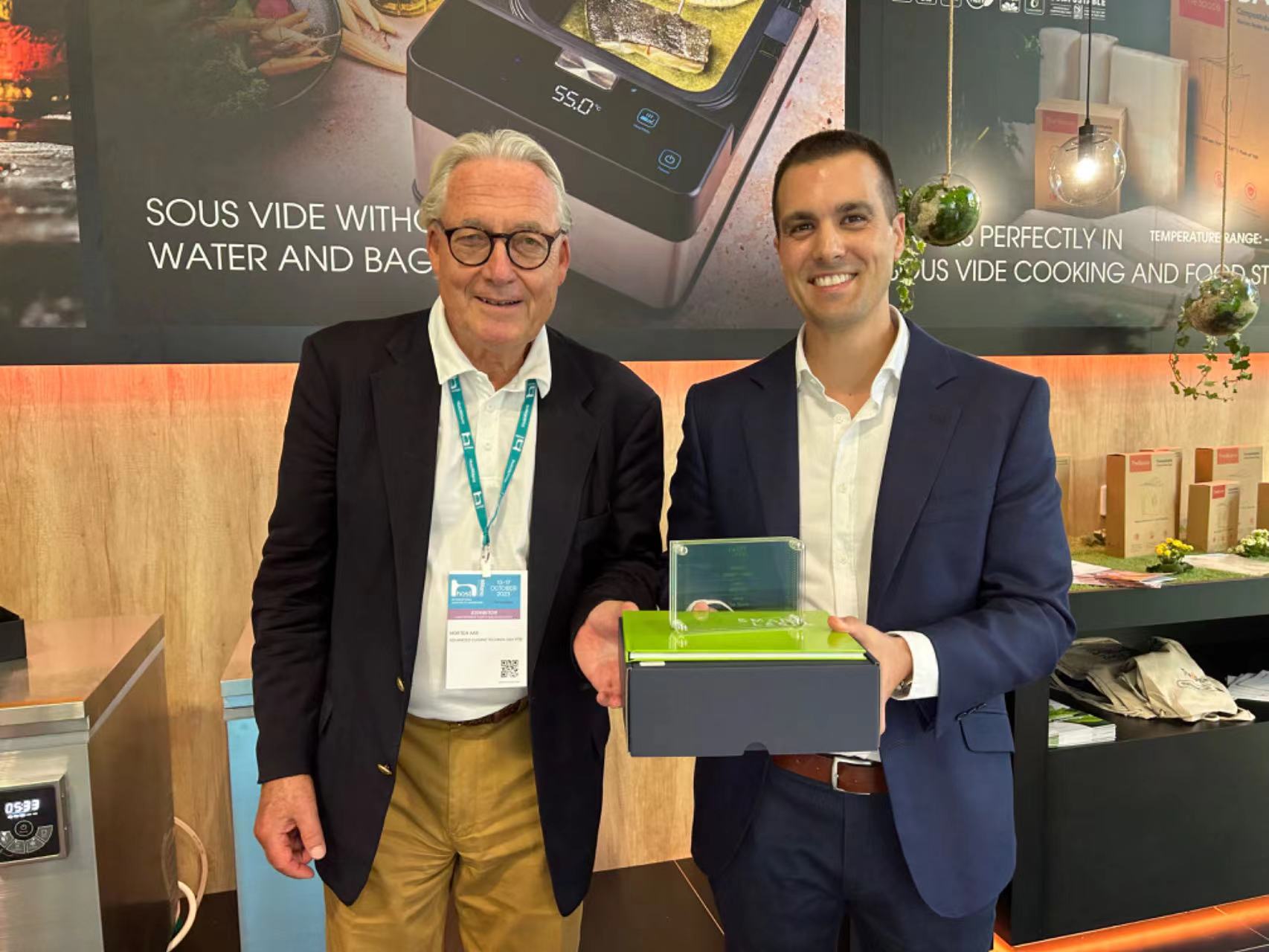 The highlight of our experience at HostMilano 2023 was the recognition our Neovide received. We are proud to announce that our waterless and bagless sous vide cooker, Neovide, was awarded the prestigious Smart Label Prize. This accolade recognizes Neovide as a product of exceptional innovation and excellence, cementing its status as a game-changer in the culinary world.
What's Next?
As we reflect on our remarkable journey at HostMilano, we're excited about the possibilities that lie ahead. The connections made, the appreciation received, and the prize inspire us to continue pushing the boundaries of innovation. We look forward to a future filled with more groundbreaking products, and we extend our gratitude to all those who supported us at the exhibition. Stay tuned for further updates on our journey!
Comment