Braised Baby Carrots with Feta Cheese, Mint, Balsamic, and EVOO
May 31,2023 | The Space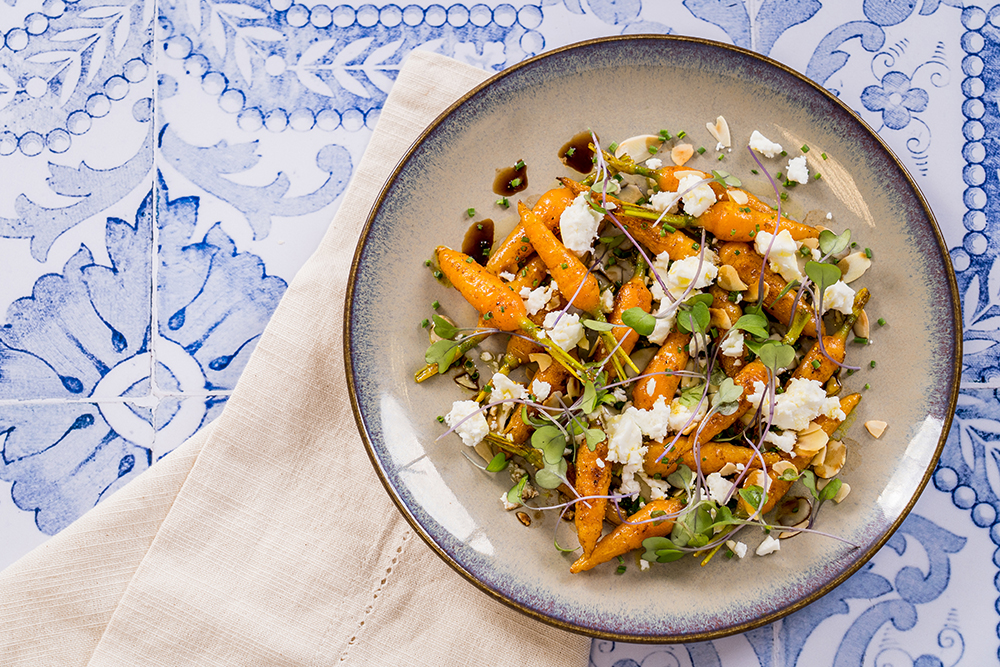 The tender carrots are expertly prepared using the Neovide, starting with a slow cook at 90°C for 1 hour, followed by a searing at 190°C. Paired with crumbled feta cheese, fresh mint, balsamic vinegar, and extra virgin olive oil, this dish can be served as a side dish or as an appetizer. Its vibrant colors and enticing flavors make it a standout addition to any meal or gathering.
Mode: Manual (Water Bath)
Cooking temp: 90°C/194°F
Cooking time: 1 h
Difficulty: Moderate
INGREDIENTS FOR 2 PORTIONS
400 g baby carrots
80 g feta cheese
1 tsp garam masala powder
1 tbsp sliced toasted almonds
1 tbsp chopped chives
1tbsp chopped mint
1 handful of microgreens
Balsamic vinegar to taste
Extra virgin olive oil to taste
Salt to taste
DIRECTIONS
1. Rinse the baby carrots under cool water and pat dry.
2. Add the baby carrots to the Neovide cooker and mix them with salt, garam masala, and olive oil. Choose the water bath function and program it to 90ºC for 60 minutes.
3. Once the carrots are cooked switch to mild sear function to 190ºC and sear until golden.
4. Add the balsamic vinegar, almonds, and season with salt and pepper to taste. Stir to combine.
5. Remove the carrots from the cooker, plate them and top with the crumbled feta cheese, chopped mint, and chives.
Serve immediately, and garnish with the microgreens.
TIPS:
This dish is perfect to serve as a side dish or as a light lunch option. You can adjust the quantity of feta cheese or mint based on your preference.
Comment