Chicken Breast With Genovese Pesto
Apr 11,2023 | The Space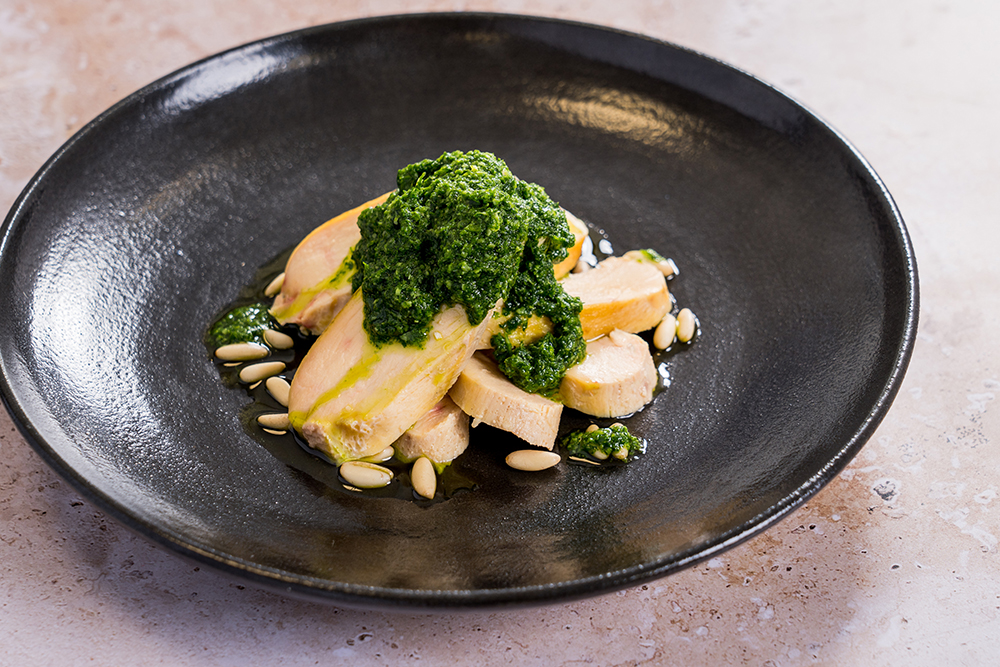 Imagine juicy, tender chicken breasts, marinated and cooked to perfection with a burst of fresh Genovese Pesto flavor, and finished with a beautiful golden sear! Elevate your cooking game with Neovide Sous Vide Cooker today!
Mode: NeoVide
Cooking temp: 65°C / 149°F
Cooking time: ≈ 90 mins
Difficulty: Moderate
INGREDIENTS FOR 2 PORTIONS
For the chicken breast:
400 g chicken breast
2 tbsp lemon juice
1 clove of garlic, minced
Extra virgin olive oil
Salt to taste
Black pepper to taste
For the pesto:
50 g fresh basil leaves (no stems)
35 g pine nuts or walnuts
1 large clove of garlic
80 g extra virgin olive oil
80 g freshly grated parmesan cheese
DIRECTIONS
For the chicken breast:
1. In a small bowl, whisk together olive oil, lemon juice, minced garlic, salt, and pepper.
2. Add the chicken breasts to the marinade, making sure they are fully coated. Then, place them into the Neovide cooker and program the marinate function for 15 minutes.
3. After that, insert the probe thermometer into the center of one of the breasts and set the Neovide cooker to reach an internal temperature of 65ºC.
4. When the chicken is ready remove from the Neovide cooker and pat dry.
5. Switch the Neovide cooker to mild sear option at 210ºC and sear them on both sides until golden brown.
For the pesto:
1. Combine basil leaves, pine nuts or walnuts, and garlic in a food processor and process until very finely minced.
2. With the machine running slowly dribble in the oil and process until the mixture is smooth.
3. Add the cheese and process it very briefly, just long enough to combine. Store in refrigerator or freezer.
Slice the chicken breasts and serve them along with the Genovese pesto.
TIPS:
Pesto rosso can be a great option for this recipe also. Pesto rosso, which is made with sun-dried tomatoes, garlic, Parmesan cheese, and olive oil, will go perfectly with these chicken breasts.
Comment