Green Asparagus with Hollandaise Sauce
Apr 20,2023 | The Space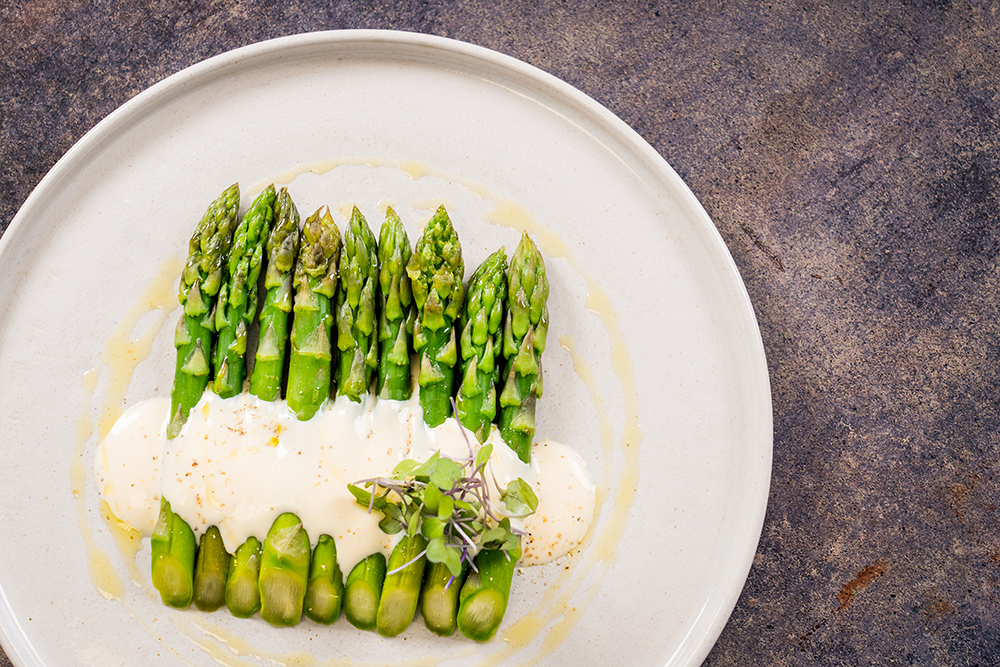 Get ready to savor the taste of spring with our delicious green asparagus with Hollandaise sauce recipe, using a revolutionary sous vide machine that eliminates the need for water and bags! Cooking at a precise 82℃/179.6℉, this device ensures the perfect texture for your veggies while preserving all their nutritional goodness.
Mode: Manual
Cooking temp: 82℃ / 179.6℉
Cooking time: 15 mins
Difficulty: Easy
INGREDIENTS FOR 2 PORTIONS
For the asparagus:
500g medium-sized green asparagus
Salt to taste
Extra virgin olive oil
For the hollandaise sauce:
2 egg yolks
250 g clarified Butter
3 tbsp lemon juice
1 tsp Dijon mustard
1 pinch of cayenne pepper
Salt
DIRECTIONS
For the asparagus:
1. Break off the tough ends with your fingers. Bend the asparagus spears near the end and they will break naturally where the spear is no longer tough.
2. Place the asparagus into the Neovide cooker, drizzle with olive oil and add salt to taste.
3. Set it to 82ºC using the water bath function and program it for 15 minutes.
For the hollandaise sauce:
1. Melt the butter in a microwave for about 1 minute until hot.
2. Combine the egg yolks, lemon juice, Dijon, salt, and cayenne pepper in a high-powered blender and blend for 5 seconds.
3. Slowly stream the hot butter into the mixture as the blender runs.
4. Taste the sauce and adjust the seasoning with more acid, salt, or pepper.
Plate the asparagus and pour the hollandaise sauce over it. Serve immediately.
TIPS
For an elegant presentation of the spears, use a vegetable peeler to peel off a very thin layer of the outer skin of the lower two to three inches of the asparagus spears.
Comment