Sundried Tomato and Basil Stuffed Portobellos
Apr 13,2023 | The Space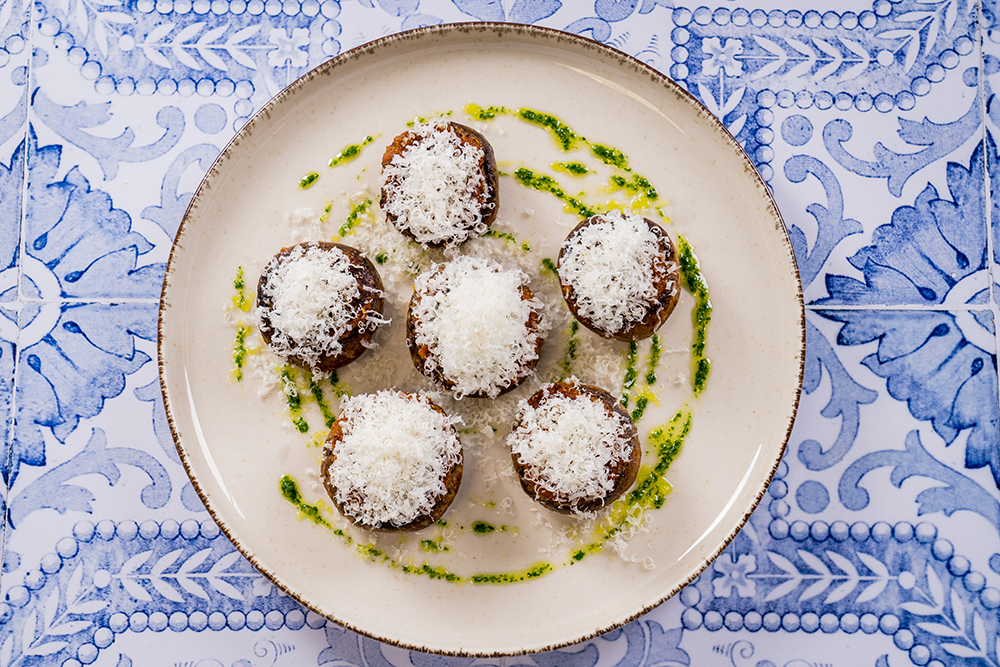 We've crafted the recipe specifically for our Neovide sous vide cooker. Gently heat up the mushrooms at 85°C/185℉ in the chamber, then sear them mildly on both sides. Say goodbye to moisture loss, sous vide bags, and extra pans. Every bite is packed with incredible aroma.
Mode: Manual
Cooking temp: 85°C / 185°F
Cooking time: 60 mins
Difficulty: Moderate
INGREDIENTS FOR 2 PORTIONS
For the portobellos:
250 g portobello mushrooms
Salt to taste
Extra virgin olive oil
For the filling:
100 g Semi-dried tomatoes in oil
1 tbsp grated parmesan
2 branches of basil
2 tbsp breadcrumbs
1 clove garlic, minced
Black pepper to taste
DIRECTIONS
1. First, pinch and remove the stems of the portobellos. After that, rinse the mushrooms under cool water and pat dry.
2. Place all the ingredients, except the breadcrumbs, in a food processor or a hand mixer jar.
3. Blend until getting a lumpy paste, not too smooth. Add little by little the breadcrumbs. It is important for the filling to be thick, not too loose.
4. Fill all the portobellos using a spoon and place them into the Neovide cooker. Set the temperature to 85ºC and cook for about 60 minutes.
5. Once the mushrooms are cooked, remove them from the cooker and program the mild sear option to 210ºC.
6. Sear them on both sides until golden brown.
Finally, place the stuffed portobellos on a plate and grate a nice amount of parmesan cheese on top.
TIPS
A meat filling, such as ground beef, pork, or turkey, mixed with herbs and spices, can be a great option too for this portobello mushrooms.
Comment