Neovide Recipes by BCC Innovation to Be Released
Mar 02,2023 | The Space
The Space is excited to announce that a collection of 20 exclusive recipes for its Neovide sous vide cooker is ready to release to the public, among who are the Kickstarter backers who have received the product recently. These recipes, developed by BCC Innovation, Centre for Research and Innovation in the field of gastronomy of Basque Culinary Center, have been designed to showcase the versatility and precision of the Neovide sous vide cooker and to provide consumers with a diverse range of dishes to prepare at home.
The recipes include a wide range of meats, fish, vegetables, and desserts. From the Ribeye Steak with Garlic-Rosemary Butter and Arugula Salad to the Poached Peach, Pistachios, and Greek Yogurt, these dishes are sure to impress even the most discerning palate.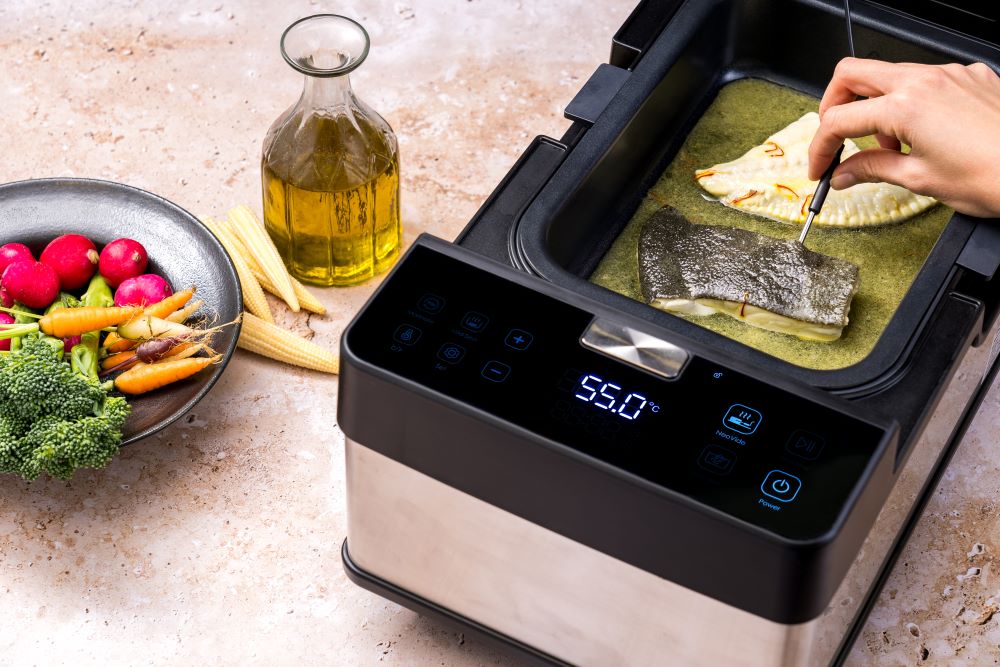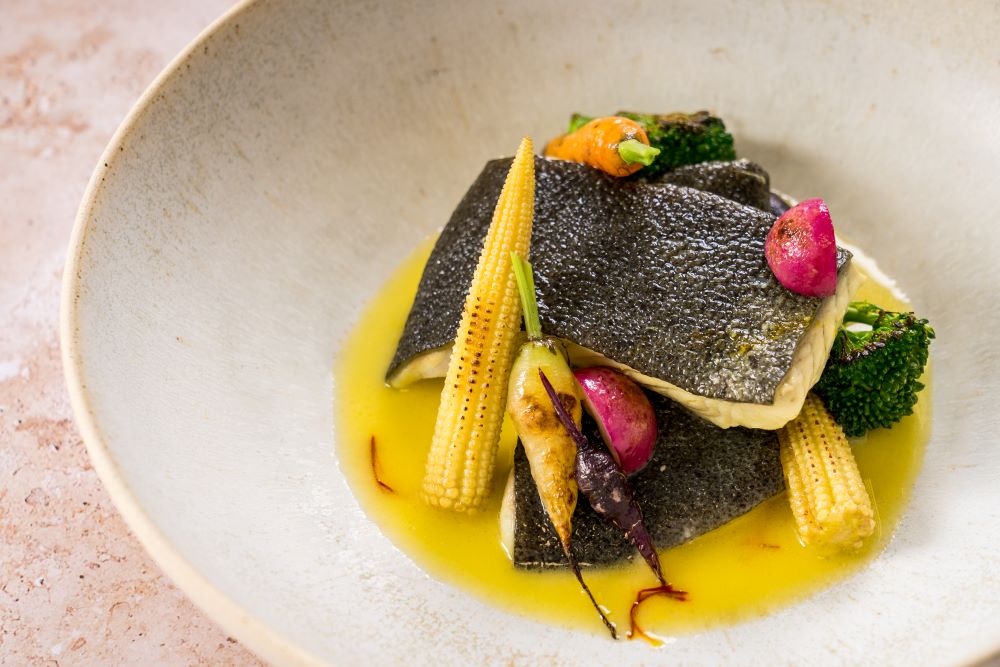 TURBOT WITH SAFFRON BROTH AND CHARRED VEGETABLES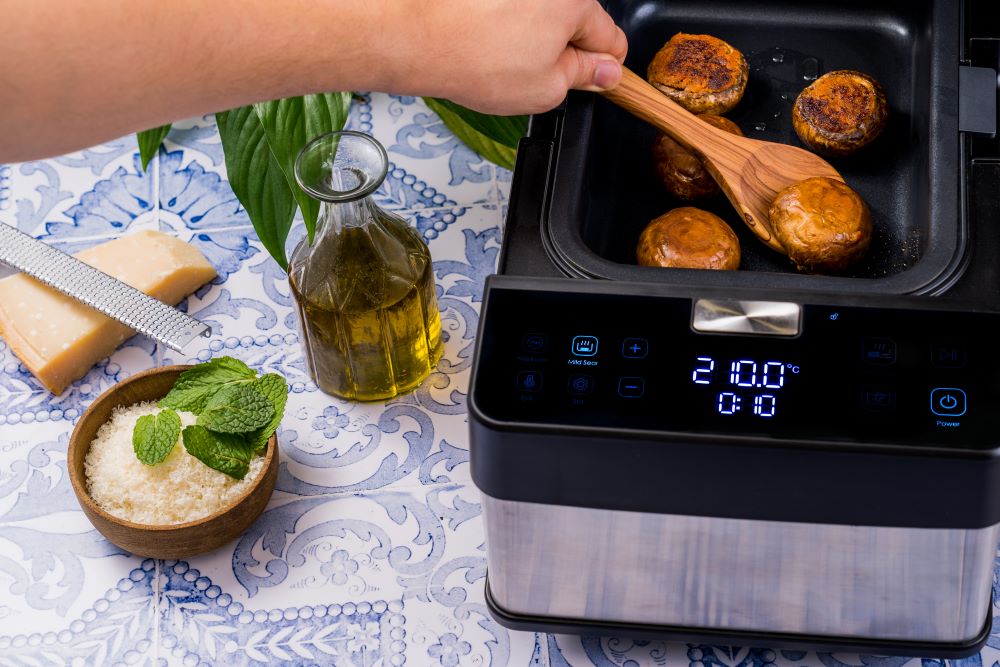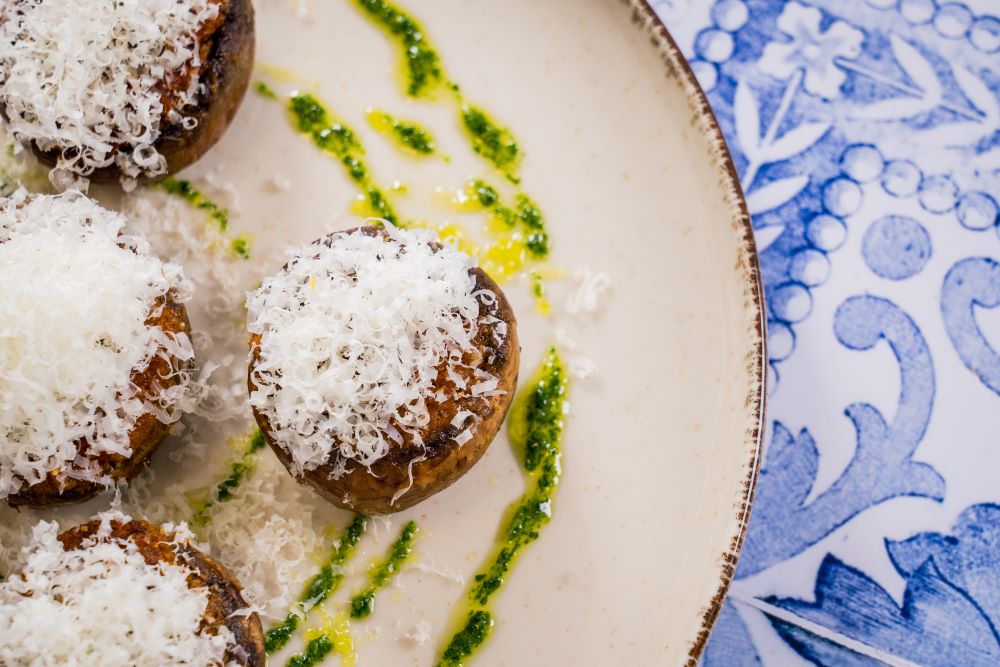 SUNDRIED TOMATO AND BASIL STUFFED PORTOBELLOS
"We are thrilled to work with BCC Innovation to create this collection of exclusive recipes for our Neovide sous vide cooker," said Rayman, CEO of The Space. "Their expertise in culinary arts is unparalleled, and we believe that these recipes will not only demonstrate the capabilities of our sous vide cooker but also provide consumers with a new level of cooking experience."
The 20 exclusive recipes developed by BCC Innovation will be published on The Space's social media and website soon. The Space encourages everyone to try these delicious and unique dishes at home using their Neovide sous vide cooker.
About BCC Innovation
BCC Innovation, the world´s first Technology Center specialised in gastronomy, is part of Basque Culinary Center ecosystem and has as its mission to contribute to the transformation of the gastronomy and food value chain at a local and global level by providing differential knowledge to companies, territories, and entrepreneurs in the design of businesses, products and services and public policies under the principles of culinary vanguard, sustainability, and health, generating economic and social development.
Comment